Our Custom Online Training Solutions bring you the aspects of our live training program into an online course that can be completed in your own time frame, and in your own location.  All online courses are customizable in the same way as our live training and can be fully branded for your organization.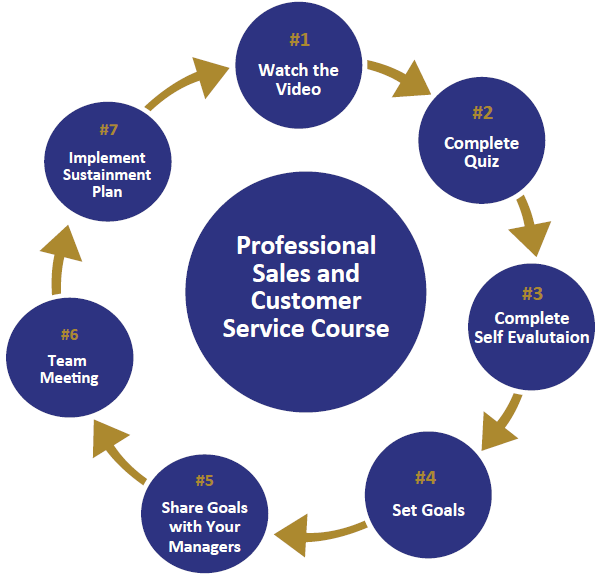 This Online Training System Is
Unique and professional!
Users find the videos easy to relate to.
Affordable with a quit return on your investment.
Significantly less of an investment than live training (per employee).
Sets clear expectations for company standards for best selling and customer service practices.
Convenient with no travel costs.
Shows consequences of poor customer service.
A customer service 'Sales Checklist' is provided that can be easily tailored to provide consistent standards.
Measurability is built-in.
Educating, informative and entertaining.
Professional actors portraying real-life, often humorous situations.
Videos are an important part of this course, demonstrating optimal customer service, selling methods, as well as demonstrating the wrong with which can sometimes be humorous and entertaining.
A short quiz follows each video.
Then a self-evaluation lets you record how you view your selling and customer service skills, helping you identify areas that need to be improved upon.