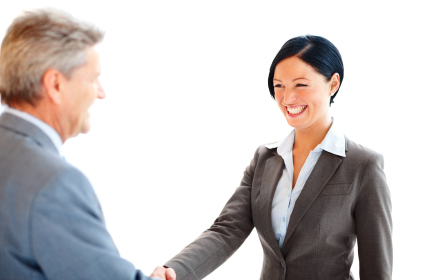 Impression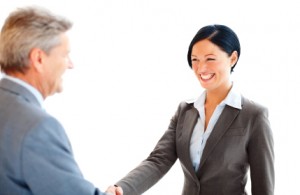 Thank you for checking out this edition of the Excel Training Tips and Techniques.  Working through our POSITIVE Sales Process, this edition we will be focusing on the Impression.
I'd really like to emphasize the importance of a positive impression and how it can make or break what you are trying to achieve: with internal or external customers.  A huge part of creating the right impression is to be really aware of ourselves.  It's not quite as simple as 'think before you speak' but it really does involve visualizing different reactions and choosing what to say, or even not say, based on that visualization.  As consumers ourselves, we prejudge people all the time.  I'm not saying this behavior is right, but it does help us to see how easy it is to form opinions based on the first impression.  We look at the way people dress, walk and talk.  We take note of organizational skills, attitudes and attention to detail.  These impressions are strong ones and it is important to get them right.
Our current and potential customers are looking for a good attitude in a friendly, upbeat consultative sales person.  It's not about your age or level of attractiveness, but about being well-groomed, dressed appropriately and having the right attitude.  Never underestimate the power of confidence!  Everyone has what it takes to create the right impression.  Attached are ten easy ways to create a positive impression every time.
Looking forward to hearing from you!
Norm
Top 10 Ways to Create Positive First Impressions
Smile, show a desire to help, be friendly, polite and courteous.
Be appreciative and considerate of people's time.
Explain the purpose of your call, have an agenda and objectives ready.
Be aware of your body language.
Apply effective listening skills.
Be organized.
Dress, walk and talk professionally.
Upbeat friendly greetings!
Conduct yourself well with everyone in your path.
Visualize a positive outcome; you are well prepared and planned.
Remember to create the best impression you can every time; both in your personal and your professional lives.  Being in the practice of maintaining a good impression ensures you will always make one.
Remember, you are a Professional Solution Provider (PSP)!
See yourself succeeding and you will!
Contact Norman Rose, President of Excel Sales Consulting. His company offers sales, customer service training, CSI surveys, coaching programs and special event seminars, specifically designed for any industry. Email Norm at: nrose@excelsalesconsulting.com